Finally, there's a reliable and predictable proofing system for high-end packaging and commercial printing. CPC installed one of the first Oris/Roland Versa systems from CMA in the US.
The new Versa UV printer utilizes newly developed Xg inks in CMYK, Orange, Green, White, and Metallic which results in a significantly larger color space, so that almost all Pantone colors (including metallics) are reproduced accurately. The
new system also simulates spot coatings (varnish, AQ and UV), embossing, and foiling. The best part is we're now able to reproduce spot colors, CMYK, metallics, and all the special effects on the actual substrate used for final manufacturing.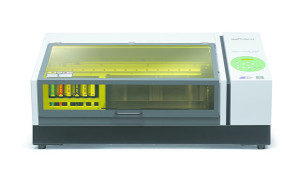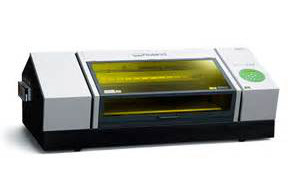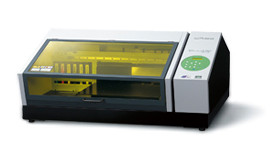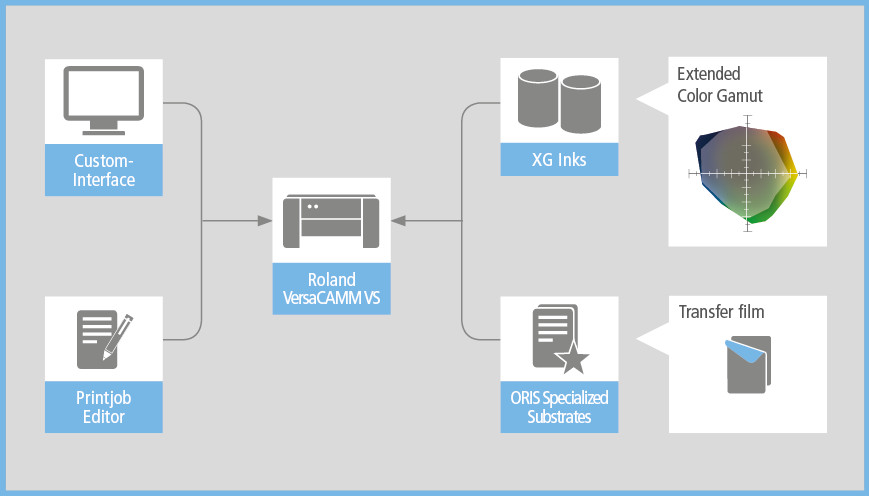 Packaging Proofing System
Unique package consisting of software, media and inks, turning the printer into a proofing system for package proofing.
Creation of Pantone libraries to proof spot colors and define custom colors
Intelligent Multi-pass system with print & cut
White and metallic ink with reformulated CMYK Orange and Green
Wide range of special substrates. Without transfer film it is possible to produce mock-ups and proofs on original materials
Production of flexible packaging proofs, mock ups, dummies and adhesive labels
Proofing for folding carton with special effects such as Foil stamping, embossing and spot varnishing
Share