We recognize there are many answers to any given marketing challenge. At CPCneutek it is our mission to make sure you succeed. We have the technology and the human capital to integrate print, the internet, email and customer relationship management programs into one functioning system.
CPCneutek is multi-channel marketing.
With the integration of traditional print, variable data printing and e-mail marketing we are experiencing response rates never seen in conventional direct mail campaigns. The objective is to engage the audience in a meaningful and relevant way and give them a convenient way to respond, all while measuring the results in real time. These metrics provide a more complete picture of your return on investment (ROI).
PURLs and Customized Direct Mail/Email
Personalized URLs are most effective when used in conjunction with a multi-channel campaign including direct mail and e-mail. A call-to-action drives the recipient to a personalized micro site. Each PURL is customized with images, text, and incentives based on each person's needs, interests and goals. Results from questions trigger dynamic messages and offers. These can be based on geographic location, income, age, behavioral buying patterns and countless other factors.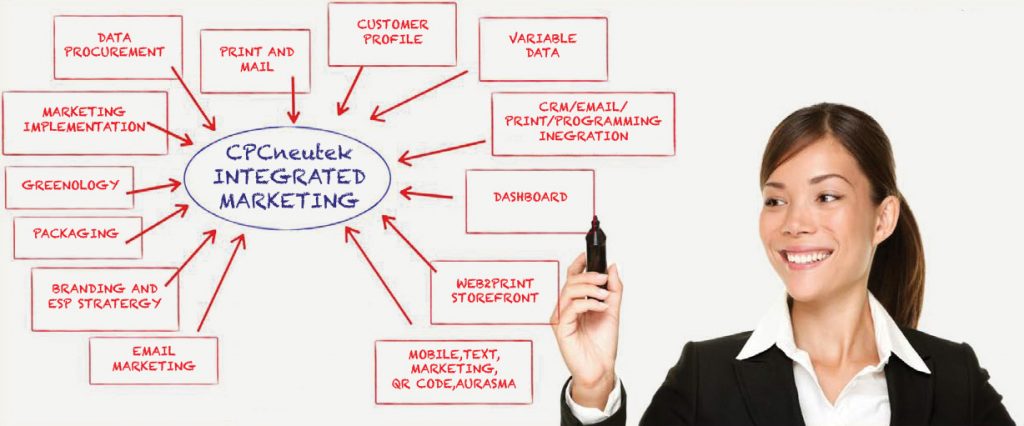 CPCneutek is leading the market with technology and services. Focused on providing unsurpassed ingenuity and services, CPCneutek consistently delivers positive results through its Integrated Marketing Solution, which includes:
Complete graphic design from conception to completion

Strategic mailing list development

Personalized direct mail

Customized email marketing

PURL marketing

Real-time sales leads

Digital printing and imaging

Direct mail fulfillment

Direct mail tracking

CRM integration with response and react marketing & communication