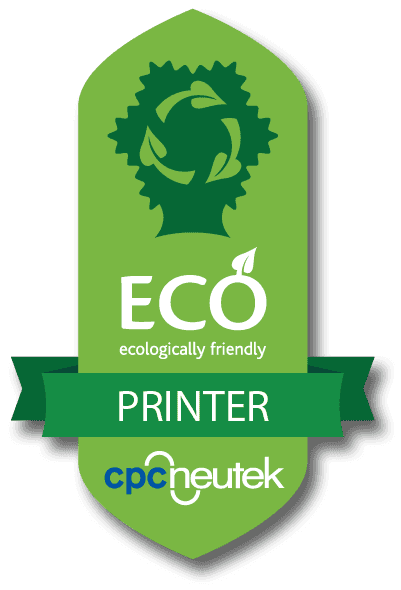 CPCneutek leads our industry in applying environmentally responsible practices and techniques in our unique commercial printing processes.
Our efforts go far beyond simple recycling or the use of vegetable-based inks and responsible paper choices.

Our environmental leadership includes systems that touch almost everything we produce.

We have made a commitment to follow responsible practices and stay in the forefront regarding these important matters.

We constantly seek out and implement effective methods to protect the environment, health of our employees, our facility, our community and our beautiful state and country.

We have, therefore, committed ourselves to leadership in the printing industry and our partner communities with regards to environmental stewardship and conservation.